Central Bank of India is one of the oldest banks in the country which is also moving towards technological advancements in banking services. The bank is providing its account holders with the facility of internet banking to offer convenience for banking services and accessing their account without coming personally to bank branch of Central Bank of India.
The customers who are interested in activating the Central Bank of India Internet Banking online to facilitate themselves for accessing the service for checking their account, fund transfer and much more. But firstly, they have to go through the process of online registration and have to generate login ID as well as transaction password.
CBI Net Banking Online Registration & Login
Steps for the registration of Central Bank of India Internet Banking Online
First of all, the interested customer of the bank will visit his bank branch and will fill the form for net banking. You can also download the form here: https://www.centralbankofindia.co.in/pdf/Internet_Banking.pdf. Submit this form to enable User ID which is CIF number for net banking. The person has to wait for a day as activating CIF number for Net Banking will take 24 hours.
– Now, account users will visit https://www.centralbank.net.in/. For central bank of india net banking login.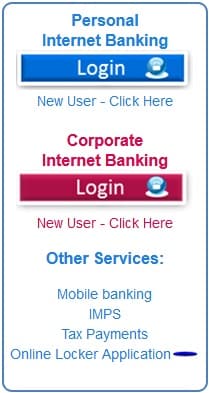 – They will log in the section of personal banking. If you have applied for corporate banking then login with that. After that, they will click on the online password.
– Now the account users need to enter his/her User ID and registered mobile number. On entering these details, the customer will get the login password on his registered mobile number which will be valid only for 3 minutes.
– Now, on Log in page, the account holders will enter user ID and password which was received by them on his registered mobile number.  Click on the button of 'Accept' for all the terms and conditions. After that, setting own password is the step.
– Now, the current password and new password will be entered and submit them. After entering  the new password, the process for registration of Net Banking is completed.
For Central Bank of India Internet Banking and Mobile Banking enquiry call at 1800 22 1911
Read Also: Central Bank of India (CBI) Mobile Banking